The Chinese market is very important for carmakers, but last year in China, for the first time, there were reports of a shortage of chips for cars. The automotive industry remains concerned about the global shortage of chips, which is disrupting car production at a time when demand is recovering from the downturn caused by the covid-19 pandemic.
The Chinese market was hit by the spread of coronavirus at the beginning of last year, but the country managed to quickly bring the epidemic under control. In the first quarter of this year, sales of new passenger cars in China increased by 76 percent year on year to 6.48 million cars.
The German carmaker Volkswagen said before today's opening of the Shanghai Motor Show that the problems related to the lack of chips did not subside in the second quarter. In 2009, China replaced the United States as the world's largest car market.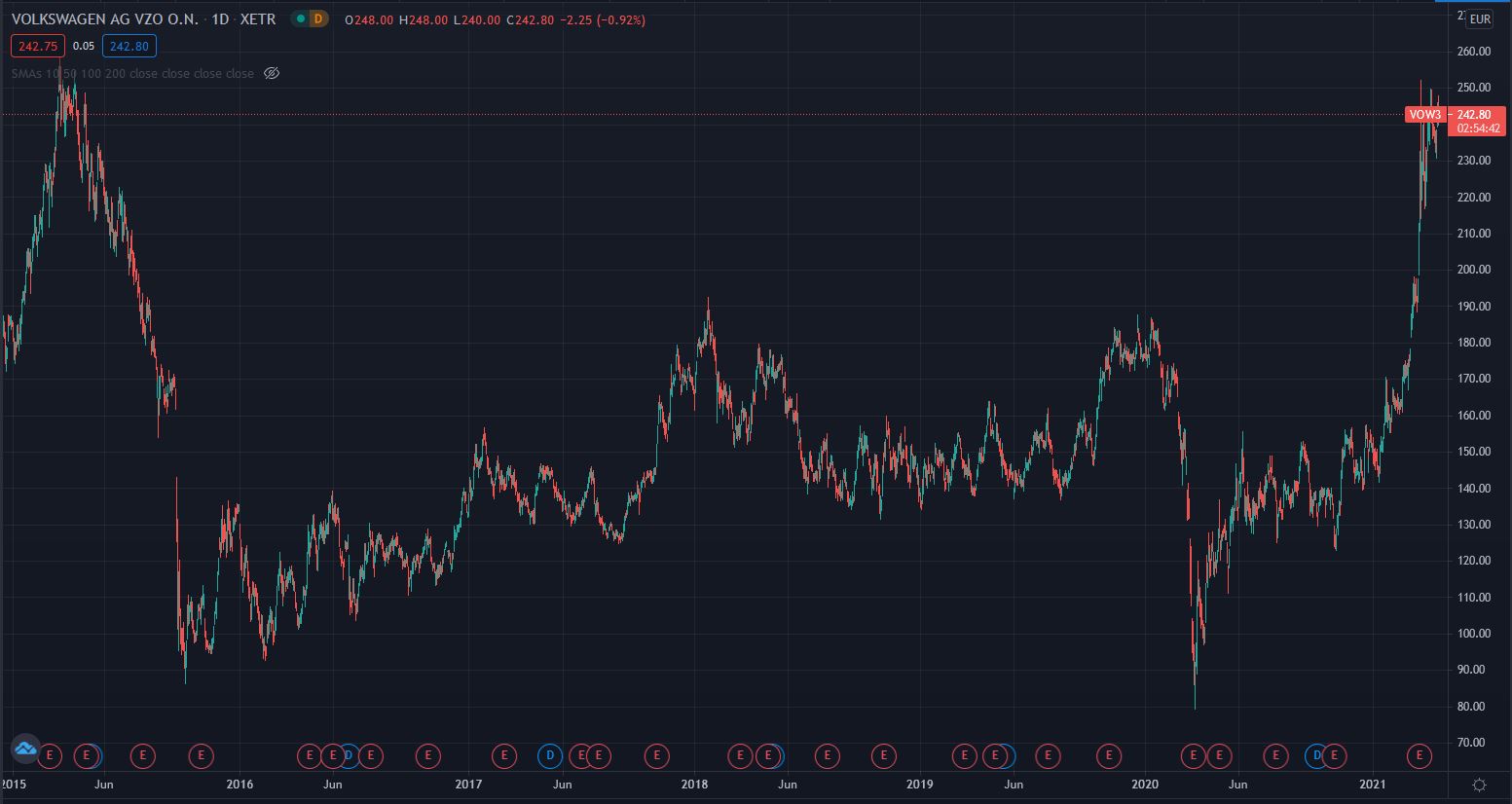 Performance Volkswagen's shares (Tradingview.com)