Arabica production is expected to decline by 14.7 million bags if we compare the result with previous season. Several factors are to blame. The main production areas are in the year-on-year period of two-year production cycle, resulting in lower production potential for the coming harvest. In addition, unfavorable weather conditions have reduced yields as well as drought and high temperatures during flowering.
Coffee has been affected by a number of factors; it may be even more expensive for consumers and final prices also reflect rising global food inflation due to higher transport costs and supply chain disruption as economies reopen.
The forecasts are negative. The cooling on July 20 probably caused a loss of 3.45 million bags of production just south of Minas Gerais, Brazil's main coffee-growing region. By comparison, the year 2020 brought Brazil's total production to 49 million bags. According to meteorologist Maxar Donald Keeneya, more frosts are approaching in the country.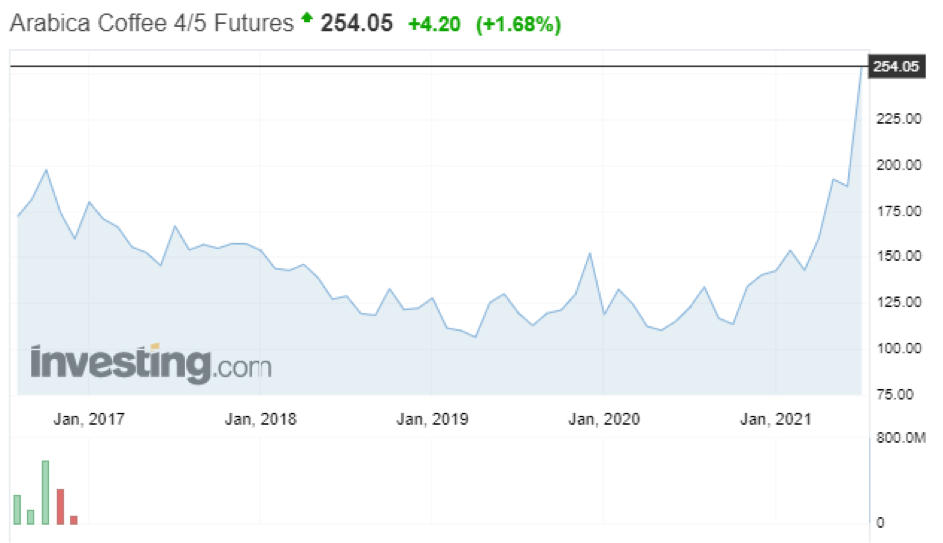 Performance of 5 years Arabica Coffee 4/5 Futures (Source: Investing.com)