Apple said that the price of a podcast subscription will be determined by their creators and will be deducted monthly. The creators will pay the company $19.99 a year for their podcast programs.
The company will offer a new iMac model with a thickness of only 11.5 millimeters in the USA for $1299. There will be a new version of desktop computers, which will be in purple, blue and green colour.
AirTag will be priced at $29 a piece or four for $99. AirTags will be connected to the internal location network and an application called "Where is it?". Communication between Apple's various devices looking for things will be encrypted and anonymous.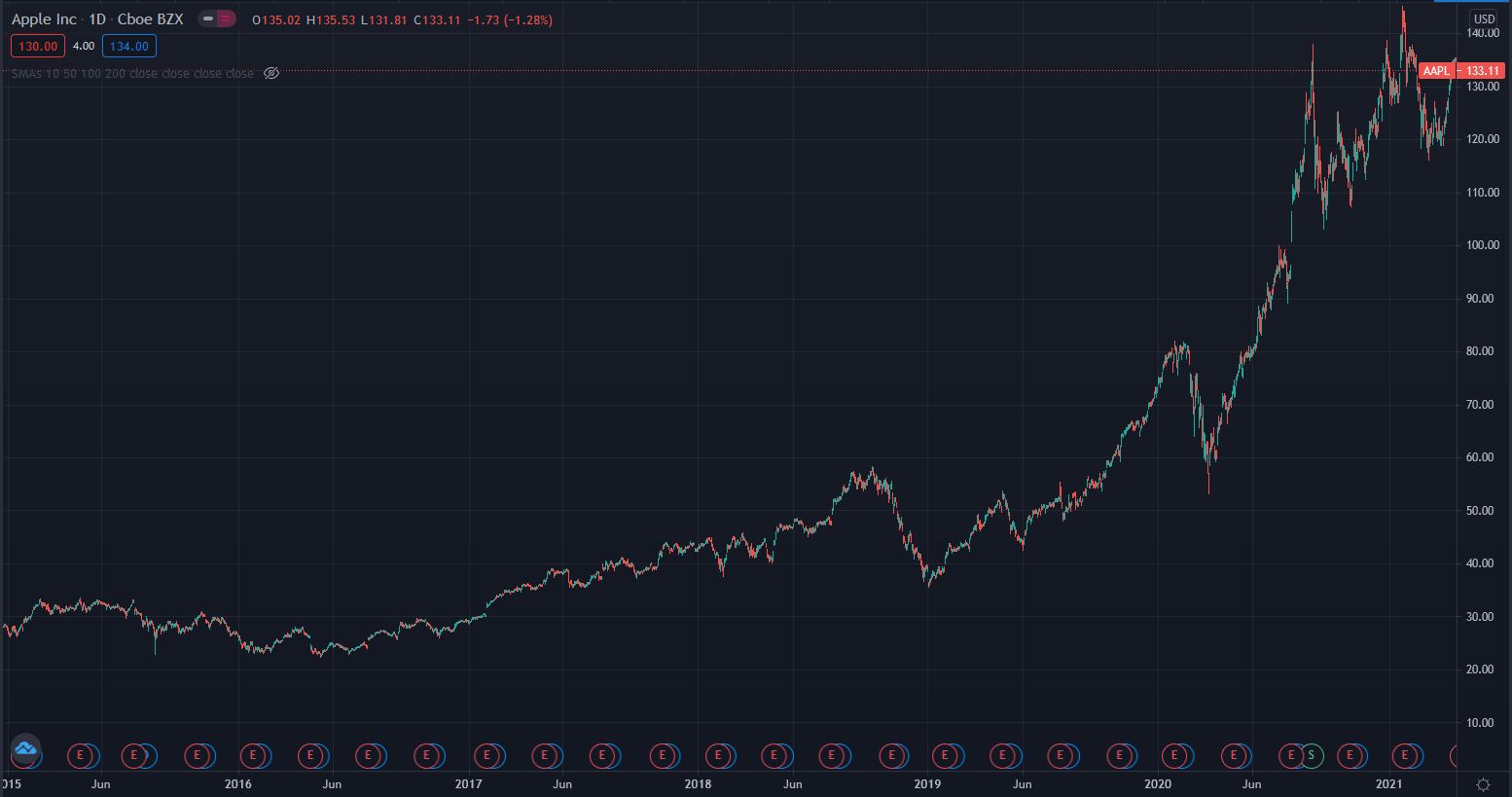 Performance of Apple's shares (Tradingview.com)